Starting with just one customer in 2003, natural gas distribution in Nova Scotia has grown to more than 6,900 customers at the end of 2017 including many of the largest industries and employers in the Province, 8 universities and colleges, and major hospitals in Halifax, Dartmouth, Amherst and New Glasgow. Today, the energy produced by natural gas in Nova Scotia is equal to 22 per cent of the energy delivered by Nova Scotia Power.
There's no doubt, the use and importance of natural gas in Nova Scotia has grown significantly. But what exactly are the impacts? How does it benefit our economy, or the environment? A recent study from Gardner Pinfold Consultants set out to answer these questions and shed some light on the use of natural gas throughout the province.
The report shares some eye-opening findings. Did you know, for example, that the annual carbon dioxide savings from natural gas use is equal to taking 48,000 cars off the road or operating 55 wind turbines? Or that over the last 15 years, Eastward Energy has contributed $347 million dollars in GDP to the economy in Nova Scotia.
In addition to measuring the benefits of natural gas, the report profiles industrial and commercial customers and highlights the advantages they are experiencing by using natural gas.
Natural gas is making things happen in Nova Scotia. In urban centres and in rural communities, from large employers to homeowners, the benefits are felt every day.
Learn more by downloading the full Gardner Pinfold report here.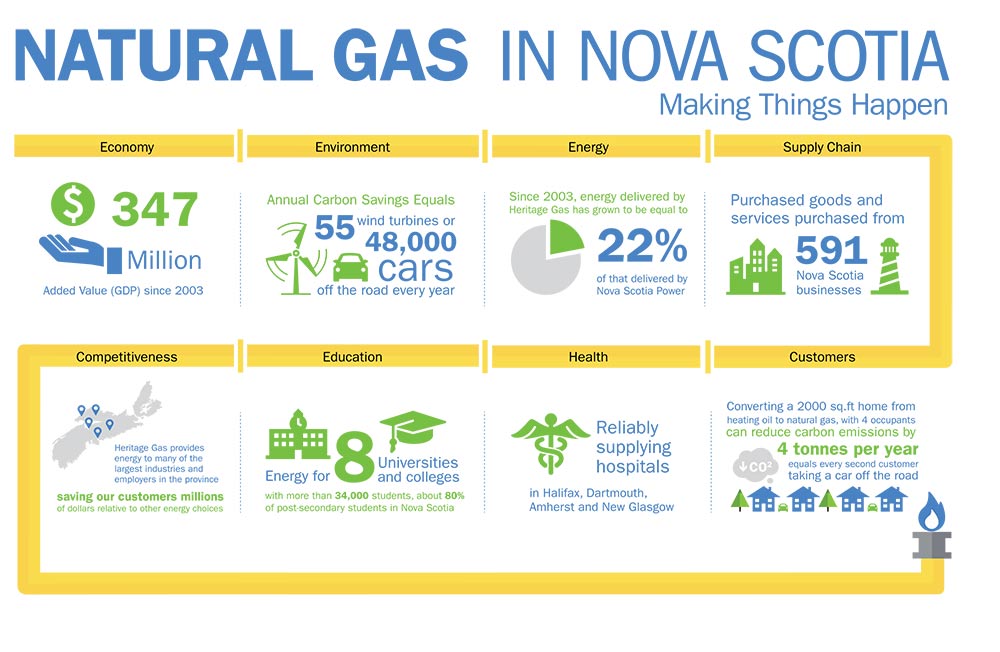 Back to News